New Year 2022 – First Update – Form Object
New Year 2022 – First Update – Form Object
Users requested custom questions/answers for the Form Object – Delivered in Flow Kiosk 2.1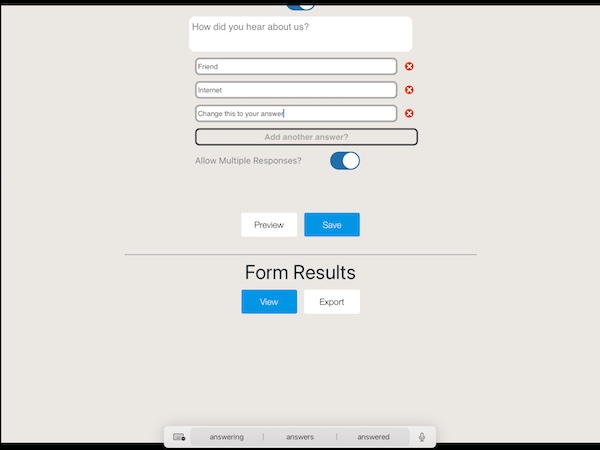 With the latest Flow Kiosk update, you can create your own questions and multiple choice answers. You can also opt out of creating answers and it will default to open ended text.
You can also choose to allow multiple responses or one. Ie checkbox for multiple answers or 'radio' button for one answer.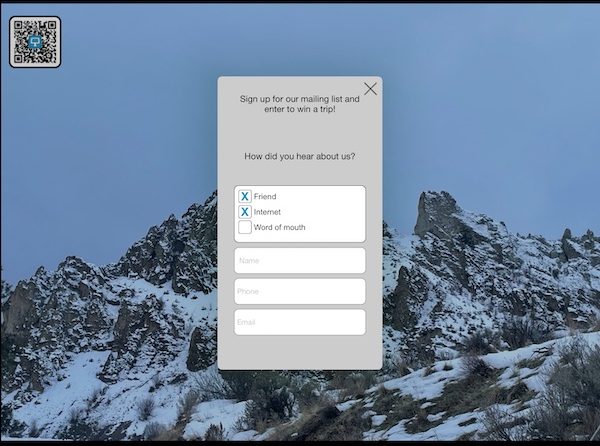 Here is the form output for the user with the ability to pick multiple answers.
After the user hits the 'submit' button which is not shown here, the form data is saved locally to the device as a csv file which can be opened by Excel, Google Sheets, Numbers and other apps, and this same csv file can be uploaded/synched to Dropbox.
We are exploring other integrations and would love to know which other service(s) you would want us to integrate with.
This added feature to our form object was 100% user requested. It was developed and launched within 2 months of the original request.
Also, please notice the QR Code in the upper left – that is our QR Code Remote feature in action. It's so cool and functional, we love it and you should too.
This feature expansion is available in Flow Kiosk 2.1 – now available on the App Store –> here or here.
Thanks for all the continued support and best of luck in 2022!