Touchless Kiosks with Bluetooth Foot Pedals
Touchless Kiosks with Foot Pedals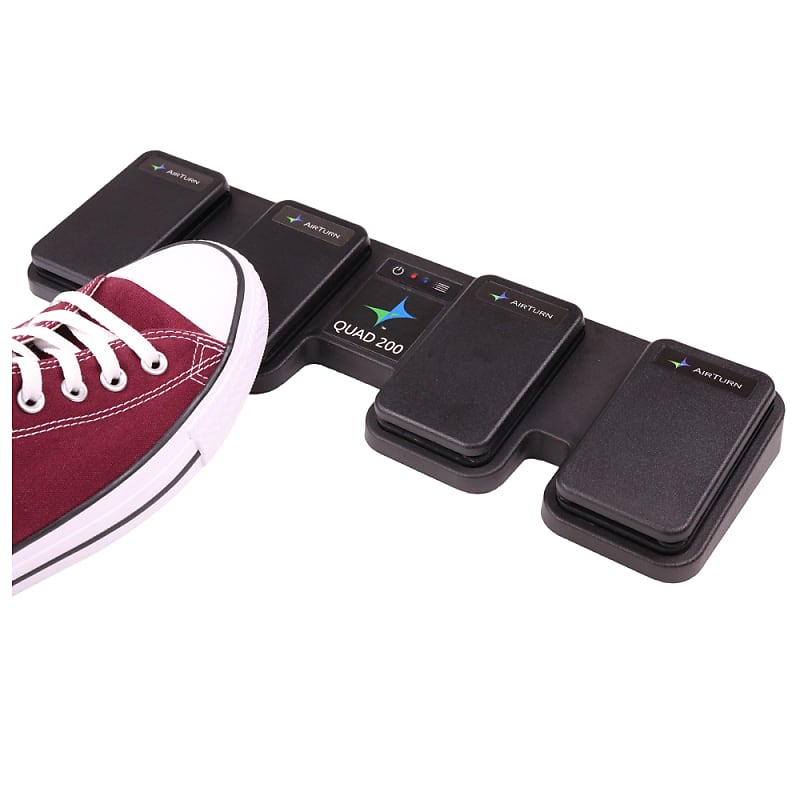 Flow Kiosk has partnered with Airturn to create a touchless interactive kiosk experience where visitors, attendees, or guests can use their feet to interact with the kiosk.
Similar to our QR Code Kiosk remote, with the Airturn Quad 200, the pedals can be set to send the following commands to the kiosk: previous, next, play and home.
There are a number of advantages to using the pedals.
The kiosk does not need to be connected to the internet, but does need to have Bluetooth enabled and paired to the pedal.
The presence of the pedal is immediately intuitive and instructive. The guest will understand intrinsically what to do, as long as they are clearly marked labels on the pedals.
Safety without sacrifice of interaction. The pedals allow a touchless, contactless experience, yet it is still a physical connection to the kiosk.
Airturn is a 12 year old company based in Boulder, Colorado.  AirTurn enhances the convenience of app control. From mobile mounting hardware to wireless app controllers, AirTurn offers tools for seamlessly executing your performance the way YOU want. Our solutions are improving aspects of working in the industrial, music, medical industries and more.
We met the folks at Airturn many years ago and we were instantly impressed with their remote controllers both as handhelds and as pedal remotes.